If your Atlas IT (UTP05) is showing every cable to be faulty, then it is likely that your connector in the instrument and/or terminator(s) has been damaged.

In particular, look out for pins 1, 2 and/or 7, 8 giving you trouble.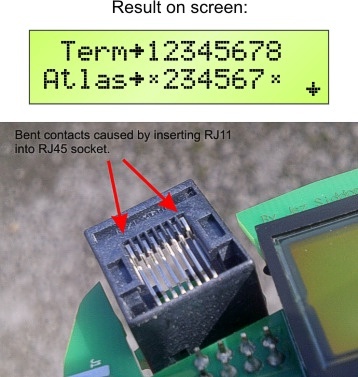 This type of damage is caused by the insertion of the wrong type of plug into the socket (such as a RJ11 modem style connector). Although it may *seem* to fit, the contact pitch is different to RJ45 plugs and the moulded ribs on the sides of the RJ11 will bend the outer gold contacts of the socket out of alignment.
Please note that the front panel of the instrument makes the connector type very clear (RJ45) and this is also mentioned in the first page of the user guide.
But don't worry, if you've had an accident and damaged your unit, then it is repairable. You can order a replacement socket assembly (complete with little piggy-back printed circuit board).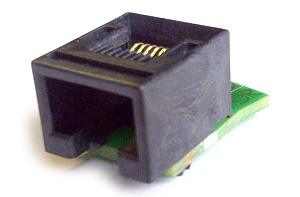 You can fit it yourself (if you have excellent soldering skills and correct desoldering equipment) or you can select the option for us to fit it for you. If you would like us to fit it then send your unit to our address shown here. We can normally turn around repairs within 24 hours so you won't be without it for long.
We highly recommend that you check your terminators for damage too as they will also suffer if an RJ11 has been accidentally inserted. New terminators can be found on our accessories page.
If sending your unit from outside the UK, it is vital that it is clearly marked it with
"Item for repair - Inward processing relief."